Visibility into Productivity.
Prodoscore measures daily activity points across all cloud business tools, presented in easy to read visualizations and summed up as one simple score.
Think of it as a scoreboard for the employees, where within a few seconds you can digest who is winning and who is losing the activity game, then make decisions based on those insights.

You can't improve what you don't measure.
FREE 7-Day Trial
Includes 90-day lookback.

Managing Remote Teams.
Prodoscore uses the cloud to capture data in near real-time and display it in a way that is easy to see, manage and act on. With seamless integration to both Office 365 and G Suite APIs (mail, calendar, documents and more), you're ensured deep data collection and the highest level of accuracy.
Consistent measurement across the team provides insight into engagement and accountability for teams, managers, and HR. Best yet, Prodoscore is quick to install, so it can deliver activity intelligence within hours of implementation. To get started you'll get a 90 day look back of your organization so you know the score right from the start!
How Productivity is Calculated.
Every activity from time spent sending emails, scheduling meetings or calendar events, creating proposals on doc, interacting on hangout, making calls, sending texts, or updating your CRM is measured.
All the measurements are transformed into a single Prodoscore for each employee based on what they accomplish. Comparing scores and deep diving into activities helps identify opportunities for improvements. You can also receive alerts for high risk employees.
Prodoscore's machine learning engine, Prodoscore Correlations™, automatically surfaces new insights to help you boost productivity and reveal coaching techniques that could have otherwise been missed.
Employee Dashboard.
Let your employees see how they are doing compared to the rest of their team, and the organization. Real time data, all about them, so they can improve.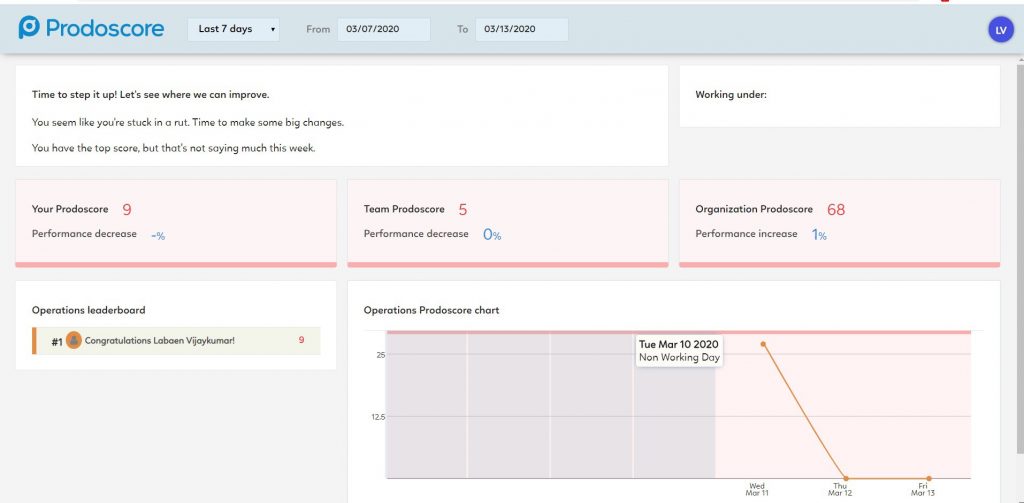 Manager Dashboard.
Senior management, supervisors, and more — access actionable analytics in real time about your employees, with precise information about what they are doing, and when. It's as close as you will get to managing in-person.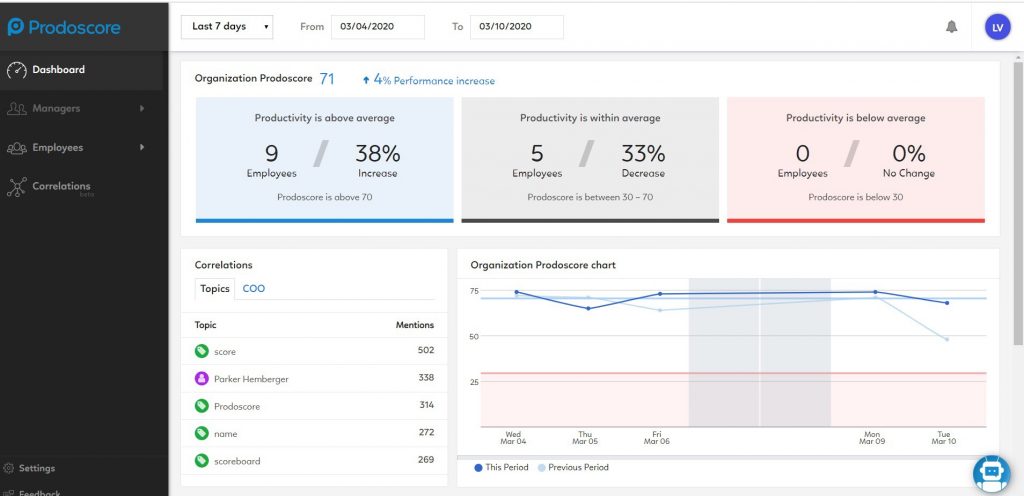 Versions to Meet Your Needs
Explore package for every business model. Economically priced, within reach of both small business and Enterprise.
Basic package must start with Productivity Suite integration.  The Professional version may had either CRM or UCaaS integration (one of these).  And the Premier adds another integration of CRM or UCaaS (whichever was not done already in the Professional version).  Enterprise is customized integrations and requires a discussion for both pricing and capabilities.
Prodoscore 1
Prodoscore 2
Prodoscore 3
Prodoscore 3+
Version Description

Integration to Productivity Suite

1 plus either CRM or UCaaS integration

1 plus BOTH CRM or UCaaS integration

3 plus customization

Productivity Suites: Office 365 / G Suite
Mail
√
√
√
√
Calendar
√
√
√
√
OneDrive / Google Drive
√
√
√
√
Word / Docs
√
√
√
√
Teams / Hangouts
√
√
√
√
Contacts
√
√
√
√
Authorization
√
√
√
√
CRM
Lead Coversions

√ (if CRM integration chosen)

√
√
Opportunity Updates

√ (if CRM integration chosen)

√
√
Activity Tracking

√ (if CRM integration chosen)

√
√
Chatter

√ (if CRM integration chosen)

√
√
Communications
Hosted VoIP Phone Calls

√ (if UCaaS integration chosen)

√
√
Conference Calling

√ (if UCaaS integration chosen)

√
√
Text Messages

√ (if UCaaS integration chosen)

√
√
Customer Care Support
Screen Share
√
√
√
√
Ticketing Systems
√
√
√
√
Chat
√
√
√
√
Call Center Solutions
√
√
√
√
Deeper Activity Tracking
Chrome Extension
√
√
√
√
Mobile Phone Connector
√
√
√
√
Big Data & Machine Learning
Live View Reporting
√
√
√
√
Machine Learning w/Prodoscore Correlations
√
√
√
√
Change Weights in System
√
√
√
√
API Additional Service Tie In
√
√
√
√
Professional Services
Custom Integrations
√
Custom Scoring
√
Custom Reporting
√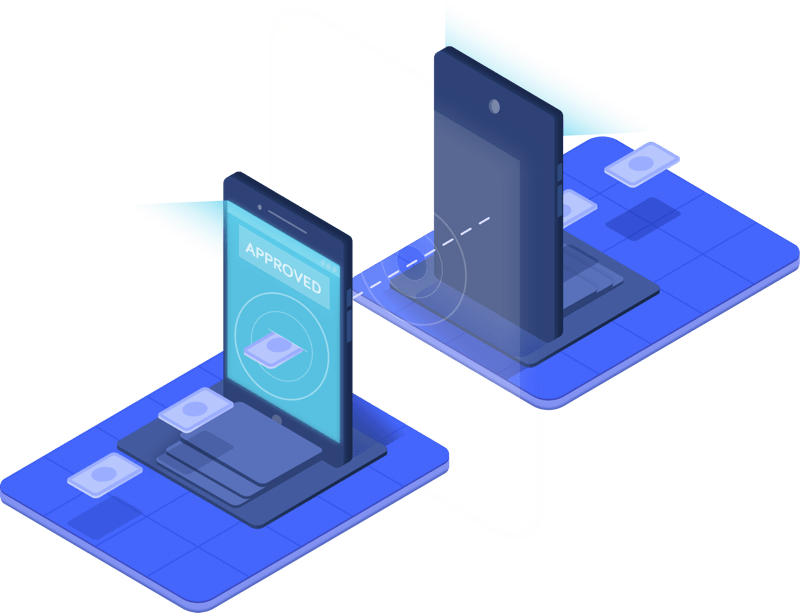 Making it all work together.
Integrations.
Prodoscore is able to integrate with any CRM or UCaaS that has an API. Many are already supported, and those that aren't, can be turned on relatively quickly.
Popular integrations already available include:
Office Suite: Microsoft Office 365 or G Suite
CRM: Salesforce, Copper, Zoho, Sugar
UCaaS: RingCentral, Vonage, Broadsoft, Star2Star
Other: Linkedin and Turbobridge
Customizations.
Fit Prodoscore to Your Workflow
No two companies are the same. Prodoscore's consultants will make sure it's customized to accurately track everything that makes your team productive. The Prodoscore team build out unique integrations as needed and guarantee that everything that contributes to your business success will be measured and analyzed.
Prodoscore should be molded to accurately capture what works for your company and your employees, and our consultants are experts on both setting up Prodoscore for your unique situation and making sure you can take action on the data.
No Risk.
No Obligation.
When you allow us to quote, you are under no obligation. As your advocate, we only want you to secure the services that make sense. Already have a solution in place? Allow us to quote, and one of two things will happen: you'll confirm that you have a decent deal already, or better yet, we'll show you an even better solution that fits your needs and/or budget. Either way, you win!