E911. It's the law.
When it comes to E911, it can be confusing — but it's important. E911 rules are not only now a legal requirement by the Federal Communications Commission (FCC), but they are there to save lives after the industry had some real world learning experiences.
Talk to us, and we'll connect you with the right kind of E911 expert and provider for your type of needs.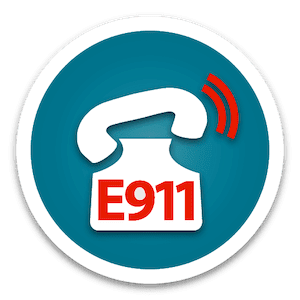 Note: This page is not intended as legal advice. Contact Tech Minded, and we'll connect you with an expert, or contact your own legal counsel.
Questions for Every Organization
There are a number of questions that every organization should ask itself — especially if you have your own multi-line phone system on premise — including:
Do you have any users who work remotely or who telecommute?

Do you have more than one location?

Do you have an internal 911 response plan in place?
Does your phone system already support current and new laws for E911 legislation?
What is E911?
What size organization does it apply to?
Regardless of your organization's size, when one of your employees, clients, customers, or students is in distress, you need to make sure that when they call 911, they get the help they need. This applies to all organizations regardless of size — and it's the law.
There are three things that these laws focus on:
Direct access to 911 without dialing any prefix, post-fix or trunk access code, as required by Kari's Law
Notify on-site security whenever 911 is dialed within the enterprise, as required by Kari's Law
Provide a dispatchable location with every 911 call, as required by Section 506 of RAY BAUM'S Act
See more below about the laws.
Why be proactive?
911 calls work differently when dialed from VoIP and Unified Communications phone systems, and you need an E911 solution to make sure your users have timely access to emergency assistance.
Let's assume one of your employees in a regional office, or working remotely, calls 911 from a VoIP phone. Are they connecting to the correct 911 call center, also known as the public safety answering point (PSAP)? Or is the call routed to the PSAP serving your headquarters location, which could be on the other side of the country? Is the 911 location sent to the PSAP, including the building, floor, and/or room number? Has your security team been advised that there's an employee in distress who needs assistance?
For any size organization, and especially ones with people working in multiple locations or even a single location that it's not immediately obvious to first responders where the person is, you need a robust E911 solution in place.  The robust solutions automate and simplify 911 location management, provide critical situational awareness for your security team if appropriate, and facilitate nationwide 911 call delivery for E911 compliance. E911 can be delivered on a wide variety of platforms — including Cisco, Avaya, Mitel and more.  And now, you can even implement over Microsoft Teams.  
What specific laws?
If you are interested in a little light reading, there are two pieces of Federal legislation that apply here.
In addition, many states have laws and regulations regarding 911 service as it applies to enterprises. These laws and regulations vary from basic guidelines concerning access to 911 and dialing prefixes, to specific requirements regarding notifications and detailed location delivery to the Public Safety Answering Point (PSAP). It's important to get an expert involved in creating the right solution.
When do the laws go into effect?
Any new installation after February 16, 2020 must comply with the new rules.  For existing installations, organizations with fixed MTLS phones are to comply with the new requirements by January 6, 2021. While businesses with non-fixed MLTS devices on- and off-premises are to fulfill their regulatory obligations no later than January 6, 2022. (These dates are subject to final approval by Office of Management and Budget.)
Don't wait.
Contact your Tech Minded representative today, to understand your options to implement E911, and abide by the new laws.