IMPORTANT: Special Pricing via Tech Minded
Remember, Tech Minded has arranged for special deals and pricing from our vendors that are better than those offered directly to customers. Let us know by giving us a call, or using this form, and we'll quickly get you started!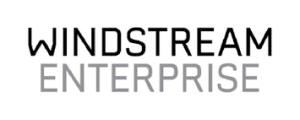 Windstream Enterprise
Windstream Enterprise, a $6 billion Fortune 500 company, is a leading provider of advanced network communications and technology solutions for consumers, businesses, enterprise organizations and wholesale customers across the U.S. Windstream offers bundled services, including broadband, security solutions, voice and digital TV to consumers. The company also provides data, cloud solutions, unified communications and managed services to small business and enterprise clients. The company supplies core transport solutions on a local and long-haul fiber network spanning approximately 150,000 miles.